Established laser surgery for optimal endoscopic surgery
No surgery or medical procedure is 100 percent safe. The risks of endoscopic surgery in gynecology, however, are very low. Outpatient and endoscopic surgery are considered to be patient-friendly and are currently the most modern surgical procedures available. Benefit from my qualifications and experience in this field and rest assured that you will receive the best care possible.
An advantage of endoscopic surgery is short-term anesthesia. In addition, during a gynecological abdominal endoscopy the surgeon has an excellent overview of the operated area on a screen through special optics. What also lowers the risk is that the skin incisions are very small with only 0.4 – 3 cm in length, which ensure a low rate of complications, since they naturally heal off very quickly.
I use a surgical laser for the majority of the surgeries I perform.
Laser surgery offers decisive advantages to my patients: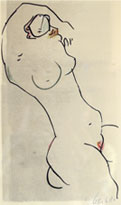 It is a no-contact procedure with low risk of infection.
It is a sterile and precise microsurgery and offers very good insight and easy access also to regions that are difficult to reach.
The laser guarantees good wound healing and reduced development of postoperative scars.
The gentle laser also significantly reduces painful wounds after surgery. Thanks to the reduced blood loss during surgery adhesions are reduced to a minimum.
The surgeries are performed by me in collaboration with the anesthesiologists Drs. A. Bartels, L. Reue, Dr. Fischer, C. Lang and M. Rähmer at the Day Hospital Am Brand.
Please do not hesitate to ask if you have any questions regarding specific procedures and risks. The more open and unbiased you pose your questions, the more substantiated and precise I may be able to answer them. Take advantage of my expertise and call to make an appointment during my consultation hours at the practice.
Your competent contact is Ms. Ute Ammann.