"Quality does not happen by chance"
As a practicing gynecologist, this philosophy is evident throughout my work.
I offer the best possible medical care with schedules and practice rooms designed with your needs in mind. We look forward to providing you with state-of-the-art gynecological and obstetrical medicine and health care.
It is important to me to support women in different stages of their lives, from adolescent consultation to geriatric gynecology. I closely consult patients with personal issues such as the wish to have a child, prenatal care, lifestyle, sexuality/birth control counseling, and immunization monitoring.
Combining the experience of many years with the latest scientific findings, collaboration and exchanging ideas with qualified colleagues, regular participation in advanced training and the use of the latest technology form the basis of my work as a private physician.
My experience for your health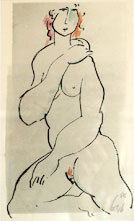 Whether at my private medical center for prevention, diagnostics and surgery on Kaiserstrasse or at the Day Hospital "Am Brand", I offer my patients a treatment and surgery method tailored to their individual needs. The competent and prudent care of all physicians and nursing staff involved as well as the application of the latest in high-tech medicine are essential prerequisites for a swift healing process.
A staff of qualified and accommodating assistants takes care of the patients in a friendly atmosphere. We make sure you feel safe and secure during your stay. As a gynecologist and surgeon practicing for many years, I accompany my patients before, during and after the procedure and am available as their personal contact.
I started with outpatient surgery when I opened my practice in Mainz-Gonsenheim in 1984. By 1996, I had performed over 10,000 surgeries at the Outpatient Surgery Center "Ambulantes OP-Zentrum" in Mainz.
In 1997, I moved to Dr. Bartels at the Day Hospital "Am Brand". State-of-the-art technical equipment as well as excellent out- and inpatient care ensured more than 25,000 successful procedures, which I have performed with Dr. Bartels and colleagues over the past 14 years.
Put your trust in my long years of experience as a gynecologist and surgeon. I look forward to seeing you at my practice on Kaiserstraße.
Yours truly,
Uve Büttner